The Nordic region's leading insurance event
Defining the future of insurance
18-19 March 2024 | Radisson Blu Scandinavia, Copenhagen
Join the big conversation as we take insurance innovation to the next level
Now in its 9
th
year, Insurance Innovators Nordics brings together a community of industry leaders and trailblazing innovators to network, learn, and define the future of insurance.
C-LEVEL, DIRECTOR, VP, HEAD OF
 "An excellent opportunity to meet colleagues from across the industry."
Chief Executive Officer, Storebrand Forsikring
Take inspiration from our supercharged speaker line-up.
Geir Holmgren
Chief Executive Officer, Gjensidige
Henrik Ryden
Chief Executive Officer Nordic Region, Marsh McLennan
Ursula Clara Deschka
Chief Executive Officer, ERGO Baltics
Guðbjörg Guðmundsdóttir
Chief Executive Officer, Vörður
Kristian Hjort-Madsen
CCO Private Lines / Group EVP, Alm. Brand
Sophie Bohr Grønbæk
Chief Executive Officer and Co-Founder, Undo
Torgrim Lien
Chief Executive Officer, Eir Försäkring
Simon Cederholm
Chief Executive Officer, Gofido
Follow us
For industry updates and live speaker announcements
The green transition

 
While insurers have a fundamental role in facilitating the green transition, they can gain a huge competitive advantage by contributing to a more sustainable society. Hear from the CEO of Marsh McLennan Nordic Region and the SVP, Sustainability of Gjensidige as they discuss the keys to seizing the green energy opportunity, and how product innovation will need to pivot to support low-carbon technologies.  
​
Embedded insurance and ecosystems

 
'The future is open'. The economic revolution of ecosystems is coming, and the winners will be those who prepare now. Insurance Innovators Nordics is here to help, with insights from pioneers Wakam and Tryg on how to revolutionise processes and distribution strategies to thrive in the API economy. 
The rise of on-demand insurance

 
Discover the potential of on-demand insurance with the EVP, Analytics, Product & Price of Gjensidige and the Head of Digital & Innovation at Tryg. Unlock take-home insights around how soon on-demand insurance will become commercially viable, how insurers can mitigate new fraud risks that may emerge, and the growth potential of this new product beyond P&C. 
​
Innovations in underwriting 
Hear from leading industry minds from the likes of Trygg-Hansa and TM as they unpack everything from the potential of parametric insurance to underwrite new and emerging risks, to the rise of bionic underwriting amid increasing implementation of AI and ML.  
​
The future of motor insurance
Deep dive into the connected car revolution with Apollo Ibott and Paydrive. Learn how insurers can best seize the opportunities offered by electric and autonomous vehicles, and how they can navigate post-COVID trends in consumption and ownership. Discover what this new era of mobility will mean for the relationship between OEMs and insurers. 
​
The generative AI revolution
Get the very latest insights on how generative AI is revolutionizing the insurance industry. Join industry trailblazers as they share their thoughts on how insurers can navigate rapidly changing regulation and security risks in order to successfully embed generative AI into their processes.
​
Who attends Insurance Innovators Nordics
Join the industry's top companies at the Nordic region's top insurance event
The CEO forum
Hear from industry pioneers as they set their strategic priorities for 2024 and beyond, from navigating evolving risks to combatting a harder reinsurance market.
STAGE 1
Thriving in a data economy
Discover the steps that must be taken to reach data maturity and unlock the full potential of AI-driven analytics amidst rapidly evolving EU AI regulation.
STAGE 2
Insuring the digital economy
Get the latest insights on emerging products that cater to an increasingly digital economy, from on-demand insurance to digital asset insurance.
STAGE 3
A revolution in claims
Join claims leaders as they share how automation is set to transform the claims department, and how insurers can prepare for the next evolution of claims fraud.
STAGE 1
Predict and prevent
Hear case studies from trailblazers in the predict and prevent space and discover how the proposition can be taken to the next level.
STAGE 2
The future of pricing
Discover the latest advances in pricing, as industry leaders discuss everything from "pay-how-you-go" propositions to the role of explainable AI.
STAGE 3
The COO forum
Uncover where the operational priorities lie for insurers, and gain insights on a new era of digital transformation, from next-stage automation to DARQ technologies.
Embedded insurance and the API economy
Hear take-home insights from our speakers on the keys to thriving in an open API economy, and what the future holds for embedded insurance and ecosystems.
After Party
Join us at the Official Insurance Innovators Nordics After Party! Carry on the conversations into the evening and make those all-important connections. Grab a cocktail and a canapé as you network the night away.
Underpinning societal resilience
Join our leading industry speakers and learn how contributing to societal resilience will help you gain a competitive edge, from cyber to climate.
STAGE 1
Motor and mobility
Unlock the opportunities presented by the rise of autonomous and electric vehicles and find out how to position yourself ahead in the OEM partner race.
STAGE 2
Innovations in underwriting
Learn how to set yourself up for underwriting success in the face of new and emerging risks and rapidly evolving automation.
STAGE 3
Visionary voices
Hear from trailblazers in the insurtech space as they share exciting insights around their innovative propositions, from DeFi to micromobility.
The generative AI revolution
Ask our panel of industry experts as they share their insights on how to create a framework for responsible implementation of generative AI in insurance.
 "Exciting line up of speakers on important topics."
Director of Product Development, Codan
The more you buy, the more you save
Group of 3+
Insurer & Reinsurer
---
Save 15% on tickets when you book a group of 3+
Group of 5+
Insurer & Reinsurer
---
Save 25% on tickets when you book a group of 5+
Group of 3+
Standard
---
Save 15% on tickets when you book a group of 3+
Book before 15 December for an Early Bird discount
Tickets include:  ✓  2 jam-packed days of content ✓ Access to the virtual networking app
✓ Catering, including lunch and refreshments ✓ Drinks reception
Insurer*
save £500
Early Bird Until 15 December
£1,049.00
+ VAT
Full Price £1,549.00 + VAT
Reinsurer
save £350
Early Bird Until 02 February
£1,349.00
+ VAT
Full Price £1,699.00 + VAT
Standard
save £350
Early Bird Until 02 February
£1,649.00
+ VAT
Full Price £1,999.00 + VAT
Your Order
You haven't added any tickets yet!
Buy Tickets
Meet our Insurance Innovators Nordics Advisory Board
Helping us shape the Nordic region's leading insurance event
John Glottrup
Head of Group Strategy Office, Alm. Brand Group
Erlend Willand-Evensen
SVP, Nordic Head of Analysis, Gjensidige
Hedi Mardisoo
Co-Founder and Chief Executive Officer, Cachet
CJ Thorsell
Chief Executive Officer, Paydrive
Michael Haftor Von Bahr
VP Product development and innovation, Topdanmark
Mats Dahlquist
Chief Executive Officer, Trygg-Hansa
Henrik Ryden
Chief Executive Officer Nordic Region, Marsh McLennan
Sigurður Viðarsson
Deputy Chief Executive Officer, Kvika Bank
More Advisory Board Members
From delivering a keynote presentation, or participating in a panel discussion or fireside chat alongside industry leaders, we have packages that will illustrate your expertise to participants and help position you as a market leader.
Ensure the prominence of your brand with senior leaders in the insurance world with branding opportunities across our venue, our social channels, and our matchmaking app.
Form lasting connections with experts and leaders from key industry players through our AI-driven matchmaking platform and 1-2-1 meetings, or by sponsoring a collaborative roundtable session.
Scroll for more trending_flat
Platinum sponsors
Gold sponsors
Silver sponsors
Bronze sponsors
Media Partners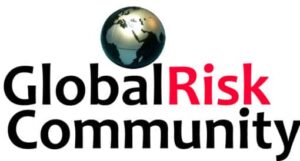 Sponsorship Opportunities