The Nordic region's leading insurance event
Defining the future of insurance
SAVE THE DATE – 18-19 March 2024
Radisson Blu Scandinavia, Copenhagen
Uniting the industry's big hitters and trailblazing tech titans, Insurance Innovators Nordics is the insurance event fuelling a new era of growth.
Join us on the 19-20 March 2024, in Copenhagen, to gain actionable insights from 80+ speakers across two jam-packed stages, connect with pioneers and trailblazers; and gain the take-home knowledge that you need to fuel growth in a new era of disruption.
Matchmaking for
1:1 meetings
Our best ever
After Party!
"We've worked with Insurance Innovators for a number of years, they really know their audience.
If we have any specifications or requirements, they'll bend over backwards to put us in touch with the right people."
– Global Lead Program Marketing Manager, Guidewire
Whether it's delivering a keynote presentation, or participating in a panel discussion alongside industry leaders, we have packages that will illustrate your expertise to participants and help position you as a market leader.
It's now more important than ever to remain competitive and to ensure your brand has prominence with senior players in the insurance world. Become a hub partner and get your story out with branding at our event or on our socials.
With experts and leaders from key industry players, you'll be able to form lasting connections with a vital audience.
Scroll for more trending_flat
Platinum sponsor
Silver sponsor
Bronze sponsor
Media Partners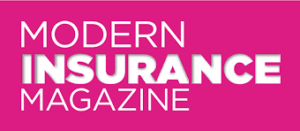 Sponsorship Opportunities
"Insurance Innovators Nordics remains the insurance event where you can meet the key industry players, gain deep insights into the important larger shifts, but also current challenges faced by the whole industry" – CEO, Cachet
There are currently no people assigned to this product
Insurance in a connected world
From creating growth with value-added services to re-inventing the insurance proposition: what impact is IoT having on the industry and how can you use it to stay ahead of the pack?
The future of auto insurance
Autonomous vehicles, electric vehicles, micromobility, connected cars. What will the new era of mobility mean for the relationship between OEMs and insurers?
The next evolution of embedded and open insurance
Chart the future of the openAPI economy. What does it take to become an ecosystem orchestrator?
Next-generation pricing
Look to the future of dynamic and personalised pricing. Is 'pay-how-you' ready for take-off? Or will incoming regulation stop the revolution in its tracks?
Web3 & the metaverse
NFTs, blockchain, smart contracts: how will the next evolution of ownership and risk transform the face of insurance?
Agile product innovation
Discover case studies on parametric insurance, cyber coverage and solutions for the sharing economy.
"This is an important event to gain insight in the shifts we are facing in the industry. It was also a great opportunity to get inspired by a competent network!" – Head of SIU, Gjensidige