Europe's leading fraud and claims event
Collaboration and innovation unleashed
27 February 2024 | etc.venues St Paul's, London
THE event
to navigate incoming regulations and keep pace with the hottest innovations.
Insurance Innovators: Fraud and Claims
 brings together claims and counter-fraud experts from across Europe come together to shape innovation and best practice.
Join us to dig deep into emerging forces, define your next moves and ignite the collaboration and partnerships you need for success.
C-LEVEL, DIRECTOR, VP, HEAD OF
Take inspiration from our supercharged speaker line-up.
James Nicholson
Chief Claims Officer, Zurich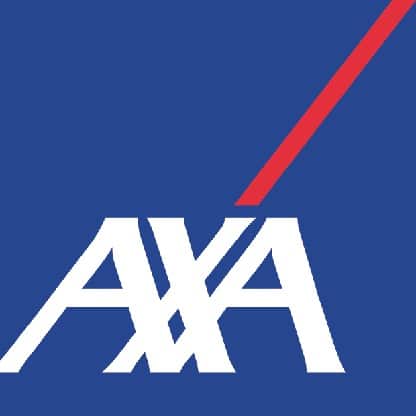 Philippe Duban
Director of Transformation, AXA
Stephen Linklater
Claims Director, Ageas
Mark Allen
Manager, Fraud and Financial Crime, Association of British Insurers
Alastair Bell
Pet Claims Director, RSA
James Burge
Head of Counter Fraud, Allianz
Tom Hill
Head of IFED, City of London Police
Claire Charlton
Head of Household Claims, Admiral
Follow us
For industry updates and live speaker announcements
Understand the implications of the Data Act on claims and counter-fraud departments
Unlock the future of digital claims and discover real time case-studies on utilising AI to assist the claims process  
Explore the implications of parametric insurance and the rise of predict and prevent, with insights from Zurich, Floodflash & AXA 
Stay abreast of new fraud trends with case studies on international fraud, vulnerabilities in the age of generative AI, and staying vigilant about the growing threat of shallowfakes and deepfakes 
Discover routes to quantifying and demonstrating the ROI of fraud prevention 
Hear from key law enforcement players on how they will continue to support the industry through prosecution​ 
Who attends Insurance Innovators: Fraud & Claims
Join the industry's top companies at Europe's premier fraud and claims event.
Setting the scene for 2024 and beyond
The future of claims | Digital transformation of claims | New fraud strategy | Next-gen digitalisation
CLAIMS STAGE
The future of digital claims
Predict and prevent | Innovator insight: Floodflash | Reshaping CX | Future of digital claims
FRAUD STAGE
The evolution of fraud: continuing and emerging threats
Shallow fake showcase | UK whiplash reforms | Cyber criminals in insurance fraud
CLAIMS STAGE
Optimising efficiency in claims 
Experimentation with ChatGPT | AI and assisting the claims handler | Seamless automation and collaboration between human and digital  
FRAUD STAGE
Taking counter-fraud to the next stage
Demonstrating the returns of counter-fraud | Reconciling fraud prevention with the customer experience | The power of prosecution
Data and collaboration, the new frontier
The European data act | Optimising data maturity | Inter-departmental collaboration | Fraudsters without borders
 "This continues to set the benchmark for fraud conferences in the UK."
Head of Claims Fraud, Zurich
Why is your attendance worth it?
Insurer-led
Designed by the industry, for the industry – this is the insurance conference that puts insurer-led conversations front and center stage. Meet with a senior audience made up of over 55% insurers with 75% of attendees with job titles at C-level, Director or Head of level.  
Thought-provoking content
4 sessions jampacked with cutting–edge content, spotlighting the issues that matter NOW. Sharpen your strategy with take home insights from Zurich, AXA, The City of London Police, RSA, Ageas, Lloyds Bank, Gjensidige, IFED and more! 
Networking & connections
Meet and connect with senior insurance leaders through:
1-to-1 meetings

Matchmaking app
Insurance Innovators drinks reception!
The more you buy, the more you save
Group of 5+
Insurer*
---
Save 25% on tickets when you book a group of 5+
Group of 3+
Insurer*
---
Save 15% on tickets when you book a group of 3+
Group of 3+
Standard*
---
Save 15% on tickets when you book a group of 3+
Book before 8 December for an Early Bird discount
Tickets include:  ✓ 1 jam-packed day of content ✓ Access to the virtual networking app
✓ Catering, including lunch and refreshments ✓ Drinks reception
Insurer*
save £500
Early Bird Until 08 December
£549.00
+ VAT
Full Price £1,049.00 + VAT
Non-insurer
save £350
Early Bird Until 19 January
£949.00
+ VAT
Full Price £1,299.00 + VAT
Your Order
You haven't added any tickets yet!
Buy Tickets
From delivering a keynote presentation, or participating in a panel discussion or fireside chat alongside industry leaders, we have packages that will illustrate your expertise to participants and help position you as a market leader.
Ensure the prominence of your brand with senior leaders in the insurance world with branding opportunities across our venue, our social channels, and our matchmaking app.
Form lasting connections with experts and leaders from key industry players through our AI-driven matchmaking platform and 1-2-1 meetings, or by sponsoring a collaborative roundtable session.