The USA's greatest insurance event
Where leaders forge the future of insurance
22-23 April 2024 | Music City Center, Nashville
SAVE UP TO $750 BEFORE 8 DECEMBER
Step into the arena where game-changing partnerships are born, and industry leaders are made.
As America's leading carrier-led event, Insurance Innovators USA offers you the golden opportunity to keep your finger firmly on the pulse of change. Your journey to success starts now.​
"T
ruly one of the most thought-provoking and inspiring insurance events! Great content, great speakers, great connections!"
SVP, Head of Innovation, America AXA XL
Kevin Abramson
President, Cover Whale
Jennifer Kyung
Chief Underwriting Officer, USAA

Robert Pick
EVP & Chief Information Officer, Tokio Marine Insurance
Russell Page
Chief Information Officer, Hagerty
Carter Lawrence
Commissioner - Commerce & Insurance, Tennessee Government
Marcus Rohlfs
Director of Scouting and Trends, State Farm
Craig Schedler
Managing Director, Northwestern Mutual Future Ventures
Paige Stiefel
Chief Underwriting Officer, MIC Global
"Great content, speakers and awesome opportunity to network and collaborate."
AVP, Enterprise Data & Analytics, Hanover Insurance
Discuss the most critical issues facing the industry today
Take a look at the hot topics at this year's insurance event.
Next-gen AI
Separate fact from fiction as thought leaders unpack the true transformative potential of GenAI, the power of real-time analytics and the future of regulation.
The future of auto insurance
Navigate the mobility revolution with Volvo, Porsche and Boundless Rider as they unveil cutting-edge insights on the futures of telematics, EV innovation and micro-mobility
Insurance in a connected age
Join leaders from Travelers, AXA XL and Yulife to harness the power of IoT, value-added services and gamification to lock in loyalty and influence customer behavior.
Underwriting in uncertain times
Stay ahead of emerging threats, build climate resilience and unlock the power of algorithmic underwriting with USAA, WTW and Zurich.
The CIO Forum
Step into the CIO Forum as Tokio Marine, State Farm and CNA address cyber security, spaghetti architecture and the road to digital maturity.
Web3 and the metaverse continuum
Move beyond the hype and discover the power of spatial computing, the future of virtual reality and the implications of Web3 technologies for insurance.
Join 100+ of the most innovative carriers at the USA's premiere insurance event.
The more you buy, the more you save
Group of 5+
Insurer* and Reinsurer
---
Save 25% on tickets when you book a group of 5+
Group of 3+
Insurer* and Reinsurer
---
Save 15% on tickets when you book a group of 3+
Group of 3+
Standard*
---
Save 15% on tickets when you book a group of 3+
Book before December 8 for an Early Bird discount
Tickets include:  ✓ 2 days of content across 5 stages ✓ Access to the virtual networking app
✓ Catering, including lunch and refreshments ✓ Our best ever After Party
Insurer*
save £650
Early Bird Until 08 December
£1,049.00
+ VAT
Full Price £1,699.00 + VAT
Non-insurer
save £500
Early Bird Until 16 February
£1,999.00
+ VAT
Full Price £2,499.00 + VAT
Reinsurer
save £400
Early Bird Until 16 February
£1,499.00
+ VAT
Full Price £1,899.00 + VAT
Your Order
You haven't added any tickets yet!
Buy Tickets
We also offer a discounted insurtech rate. Click to see if you're eligible.
From delivering a keynote presentation, or participating in a panel discussion or fireside chat alongside industry leaders, we have packages that will illustrate your expertise to participants and help position you as a market leader.
Ensure the prominence of your brand with senior leaders in the insurance world with branding opportunities across our venue, our social channels, and our matchmaking app.
Form lasting connections with experts and leaders from key industry players through our AI-driven matchmaking platform and 1-2-1 meetings, or by sponsoring a collaborative roundtable session.
Scroll for more trending_flat
Headline Sponsor
Platinum Sponsors
Gold Sponsors


Bronze Sponsors

Media Partners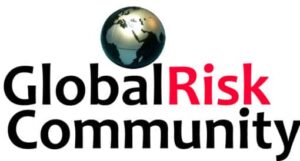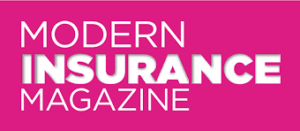 Sponsorship Opportunities