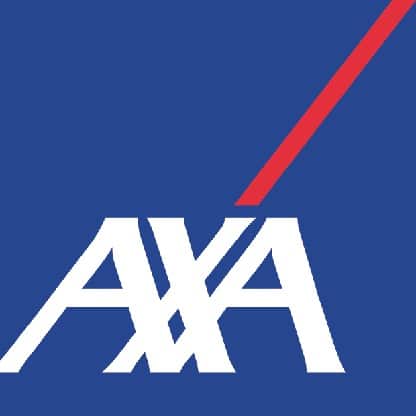 Melanie Kill
Claims Transformation Director, AXA
Natasha O'Kane
Head of Digital Transformation, Unum
Anne Marie Collins
Head of Customer Experience I Western European Market – Strategy & Transformation, Liberty Mutual
Ruth Fisk
VP of Strategy, Insurance, Smart Communications
René Schoenauer
Director, EMEA Product Marketing, Guidewire
At a time when these customers' expectations are skyrocketing, there is no greater moment than the present for Insurers to adapt and accelerate change, to meet the demands of next-gen digital-savvy customers. These days we can get nearly anything we want at a touch of a button – everything except perhaps most insurance products. Legacy applications and age-old practices have often prohibited Insurers from making it simple and quick for consumers to purchase insurance cover. This also restricts Insurers from delivering rich and sustainable customer experiences – hampering their ability to attract and retain new business.
Discussion: 
Meeting the demands of next-gen digital-savvy customers: where are insurers currently falling short and what more must be done?
To what extent is the disconnect between customer-facing digital transformation and legacy systems affecting customers?
Avoiding piecemeal technology adoption: how can insurers create a long-term CX vision for digital innovation, transformation and change?
Leaning into next-gen customer communication – how can insurers best leverage new digital technologies to offer hyper-personalised customer experiences? And effectively scale these across the business?
Exploring the opportunities of fully integrated, cloud-based digital platforms: how and where are we seeing these being used most effectively?
The power of data to close the customer expectation gap: how can insurers best use AI, analytics and new data sets to make informed and relevant offers at the appropriate moments?
Futureproofing the business: how can insurers build with flexibility and agility in mind to create a long-term vision for digital transformation and meet the demands of the customers of the future?
About Smart Communications
Smart Communications is a leading technology company focused on helping businesses engage in more meaningful customer conversations. Its Conversation Cloud™ platform uniquely delivers personalized, omnichannel conversations across the entire customer experience, empowering companies to succeed in today's digitalfocused, customer-driven world while also simplifying processes and operating more efficiently. Smart Communications is headquartered in the UK and serves more than 650 customers from offices located across North America, Europe, and Asia Pacific. Smart Communications' Conversation Cloud platform includes the enterprise-scale customer communications management (CCM) power of SmartCOMMTM, forms transformation capabilities made possible by SmartIQTM and the trade documentation expertise of SmartDXTM. In 2021, the company acquired Assentis, a leading European software solutions provider specializing in customer communications management (CCM) with a focus on the financial services industry.
To learn more, visit smartcommunications.com.
About Guidewire
Guidewire is the platform P&C insurers trust to engage, innovate, and grow efficiently. We combine digital, core, analytics, and AI to deliver our platform as a cloud service. More than380 insurers, from new ventures to the largest and most complex in the world, run on Guidewire. As a partner to our customers, we continually evolve to enable their success. We are proud of our unparalleled implementation track record, with 1,000+ successful projects, supported by the largest R&D team and partner ecosystem in the industry. Our marketplace provides hundreds of applications that accelerate integration, localization, and innovation.
For more information, please visit www.guidewire.com

MORE FROM INSURANCE INNOVATORS TV
Insurance in the age of ESG: staying ahead in a fast-moving landscape
Web3 and the metaverse: how should insurers respond?
Chaired by a professional broadcast journalist and filmed live from a studio in The Shard, the discussion provides insights from senior industry leaders on what ESG means for the insurance industry and how they can stay ahead.
How should insurers prepare for the emergence of Web3? Hear from our panel of industry experts as they discuss the interaction between Web3, the metaverse and the insurance industry.